Best "stickering" contest !
If you want some samples to stick them in your country contact me by mail with your address
Here
!!! I will send you my stickers in return, You have just to picture them when you've drop them in the street, in situation ! I will post the pictures here – Originality and Inventivity will be reward ! Foreign people more than welcome !!
Free gifts for the winners : Diary Book – Diary Newspaper – Photos – Badges, and more surprises ! ( I will pay the shipping for that !! It's Incredible Yeahhh !! )
-
Tu veux gagner pleins de supers cadeaux géniaux ? Une seule solution, contacte-moi par mail ici et envoie-moi par courrier un timbre pour recevoir tes stickers – Colle les n'importe où et prends les en photo – Je posterai le resultat et recompenserai les plus belles et étonnantes !!
Alors n'hésitez pas !! Il y a un livre du Diary of Inhuman Species, un journal, des photos exclusives, posters, badges, et encore d'autres surprises à gagner !! (et en plus je paierai l'envoi !! Pffiouuu chui trop généreux ! )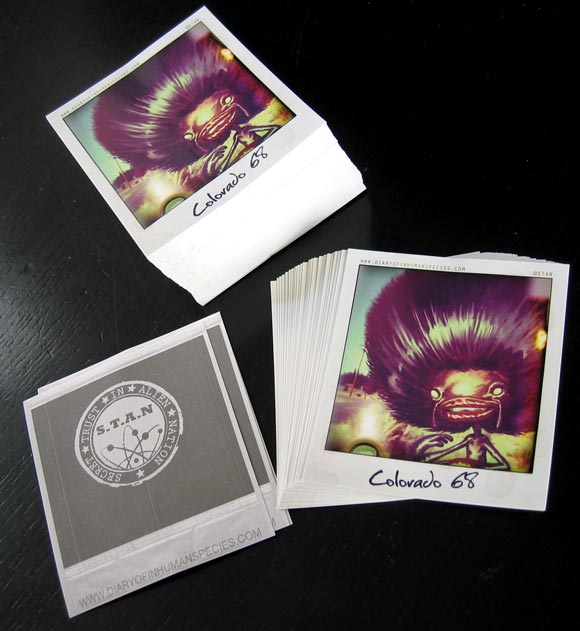 Recently: