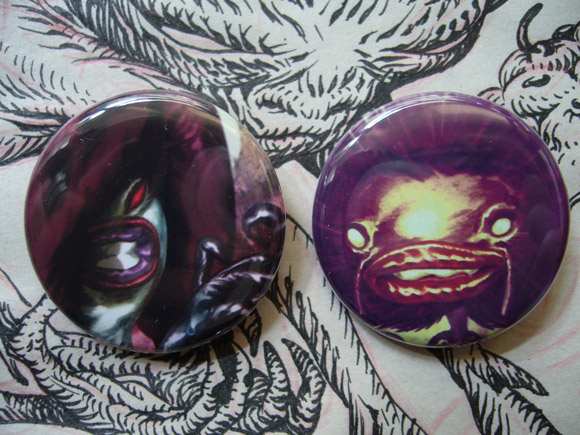 Vous pouvez d'ors et déjà réserver votre petit "Pack" de 2 badges "Ike & Tina" disponibles à la fin du mois pour la somme modique de 6 Euros port compris (par Paypal) !
Dans la pochette plastique vous aurez en bonus 6 magnifiques stickers (2 Tina + 2 Ike + 2 Diary) que vous pourrez coller sur les endroits les plus incongrus – et ainsi participer au concours par la même occasion !!! Attention il n'y en aura pas pour tout le monde !
JE CLIQUE ICI POUR RÉSERVER MON SUBLIME PACK PARCEQUE J' EN PEUX PLUS !
-
You can pre-order a fabulous 2 buttons Pack + 6 stickers (2 Tina + 2 Ike + 2 Diary) for the cheap price of 6 euros  shipping inclued (by Paypal) ! Available at the end of September !
I CLICK HERE BECAUSE I'M SMART AND I WANT MY PACK !!!
Recently: