C'est parti, voici le template à télécharger ! Comme vous pourrez le constater, pour les plus novices dans le domaine
comme moi, celui-ci demande plus de précision et de patience aux moments de la découpe et du collage pour que
toutes les parties coïncident bien ! Plus vous prendrez votre temps et meilleur le résultat sera !
Pour une meilleure qualité je vous engage à l'imprimer en mode "qualité photo" sur du papier assez épais (200g/m2).
Cliquer sur l'image pour le télécharger !
Here it is : "Leechee" !! The second paper toy made with Jerom's collaboration. This one is a little be tricky, so be patient to do it !!
Click on the picture to download the PDF template.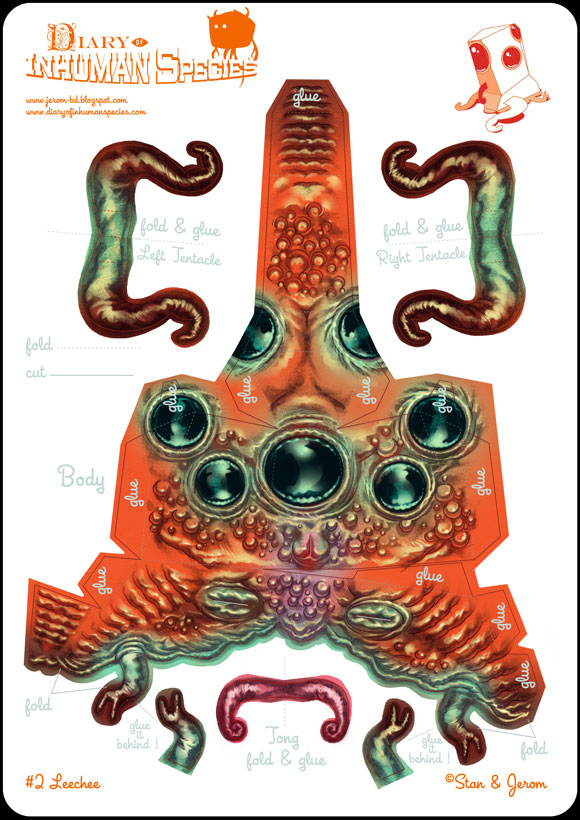 Recently: