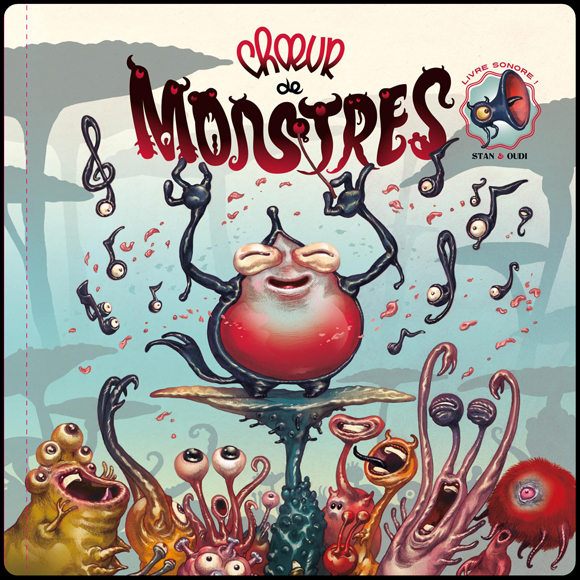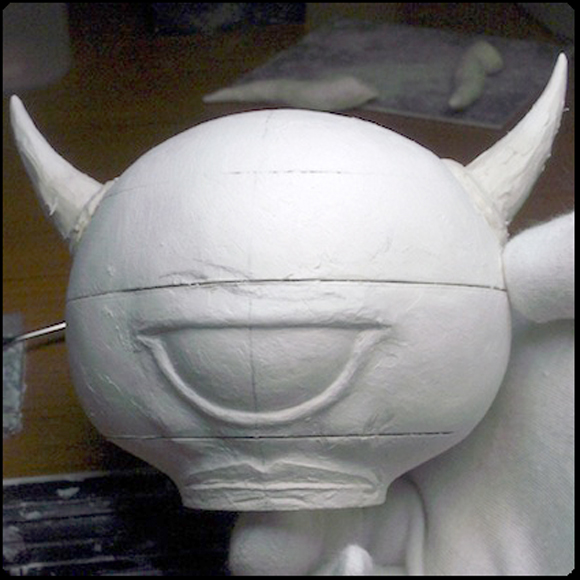 Quelques petites news entre deux rushs !!
Voici la couverture définitive du livre sonore pour enfant à paraitre chez Ankama durant le 1er semestre 2011 ! Le nom de "Oudi" que vous pouvez apercevoir sur la couverture, est celui du musicien qui participe à donner vie musicalement à mes petites créatures !
De son côté le sculpteur japonais Kondo, avance le prototype de mon Kaiju toy ! Vous pouvez constater sur les photos qu'il l'a découpé en morceaux !! Nous en avons déduis d'après ses explications que c'était pour que la forme soit parfaitement symétrique (comme vous pouvez voir le cadrillage dessiné sur les tranches). Bientôt pleins d'autres news à suivre : Papertoys (c'est reparti à la vitesse de la lumière avec Jerom) , et autres projets parallèles !

A few news between rushes…
Here's the final cover of my children's audio book.
As you can can see on it, "Oudi" whom co-signed the book, is the musician who gave life to my little critters throughout the pages of this adventure (Ankama edition, due 2011 first semester).
Toy lovers, for you, another step by step by Kondo. This one focuses on the head sculpting. He has sawed it in four pieces mostly to get a perfect symmetry (check the construction grids)…
And last but not least, more paper toys to come.
We got back to work with Jerom, it's going lightnin' fast.
Plus other side projects coming… Stay tunes happy followers.
Recently: