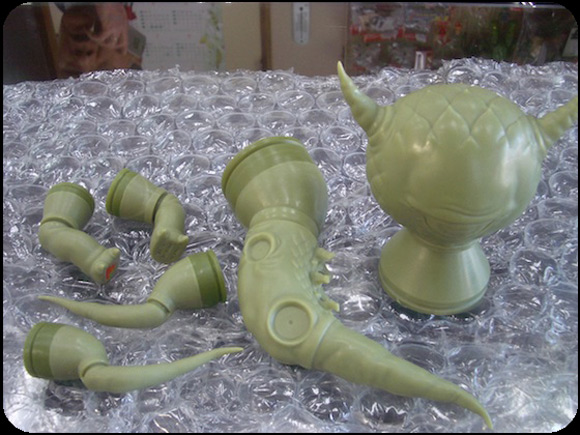 Voici le "Master en cire" juste avant la fabrication des moules. Vous pouvez voir en combien de parties il sera fabriqué et les joints techniques pour la rotation des membres. Je suppose que la prochaine fois j'aurai des photos des "test shots", les premiers vinyls pour validation, avant de lancer la fabrication en nombre ! Ça avance… Ça avance bon sang !!
Pictures of the wax masters. They will be used to make the molds. This gives me a precise idea of all the parts and an extensive look to all the technical joints involved in the members rotation.
I'm waiting for the first vinyl "tests shots"; final validation before the mass production. Damn ! It's going well !
Recently: