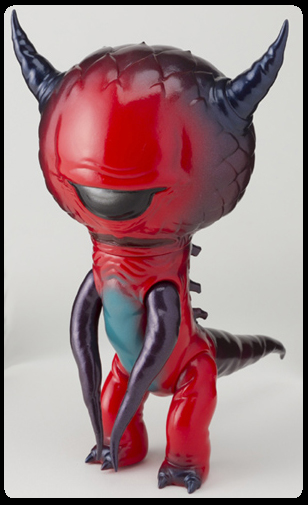 Ça y est, la première édition couleur vient d'arriver de chez Obitsu !! Je suis extrêmement content du résultat !! Comme vous pouvez le constater sur la photo les couleurs sont d'une qualité incroyable !
Vous pourrez si vous le désirez et si vous êtes de passage à Tokyo, vous le procurer au Wonder festival, ce dimanche 24 juillet, pour 8000 Yens. Autrement il sera mis en vente à la rentrée, dés que le shop sera mis en place !
Je remercie Hyper Hobby de m'avoir autorisé à poster cette photo et du gentil article posté ICI !
Here it is, the first color version is arrived from Obitsu !! I'm pretty happy, colors are incredibly marvelous ! I hope you'll love it !! You can buy it this sunday 24th at the Wonder Festival in Tokyo for 8000 Yens. He's sold in a plastic bag packaging with a screen-printing header.
Thanks to Hyper Hobby for the picture and the nice article HERE
Recently: