Artoyz vous propose 4 des mes illustrations en Giclee print sur un papier de haute qualité ! Chaque tirage
est limité à un tirage de 50 exemplaires imprimé sur un papier Canson BFK Rives 310g et livré avec un certificat d'authenticité numéroté et signé par moi. Le résultat est superbe avec un rendu des couleurs tout à fait raffiné et réussi. Je suis très content du résultat ! N'hésitez pas à vous faire plaisir si vous voulez décorer un mur un petit peu vide avec l'une de mes petites créatures !

CLIQUEZ ICI

!
Artoyz Online shop, just released 4 Giclee prints on a quality fine paper ! Each illustration is limited to 50ex on a Canson BFK Rives 310g paper. You will have also an authenticity certificat numbered and signed by myself ! Don't miss the chance to decorate an empty wall ! The color transposition is totally astonishing, I'm very happy of it ! Just Click HERE to choose your Monster Illustration !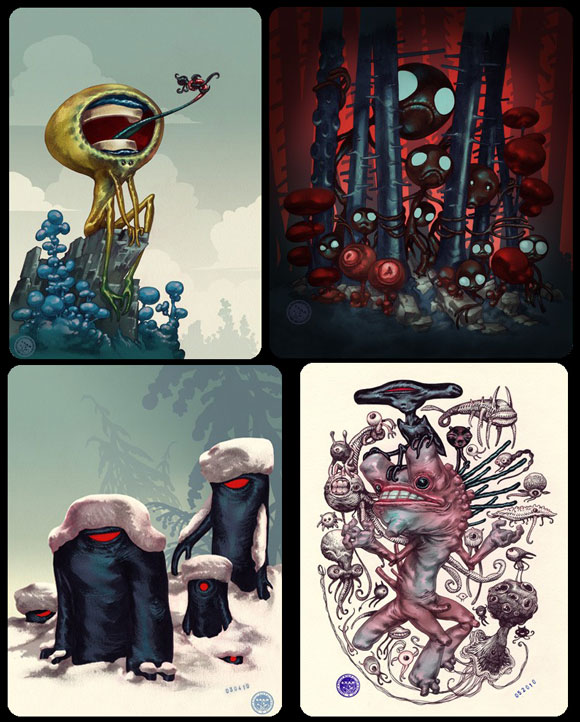 Recently: