Mr Jake Parker launch that since few years, this year I decided to participated !
Rules are easy : Thirty-one days, thirty-one ink drawings.
INKtober rules:
1) Make a drawing in ink (you can do a pencil under-drawing if you want).
2) Post it on tumblr (or Instagram, twitter, facebook, flickr, Pinterest or just pin it on your wall.)
3) Hashtag it with #inktober
4) Repeat (you can do it daily, like me, or go the half-marathon route and post every other day, or just do the 5K and post once a week. What ever you decide, just be consistent with it. INKtober is about growing and improving and forming positive habits, so the more you're consistent the better.)
That's it!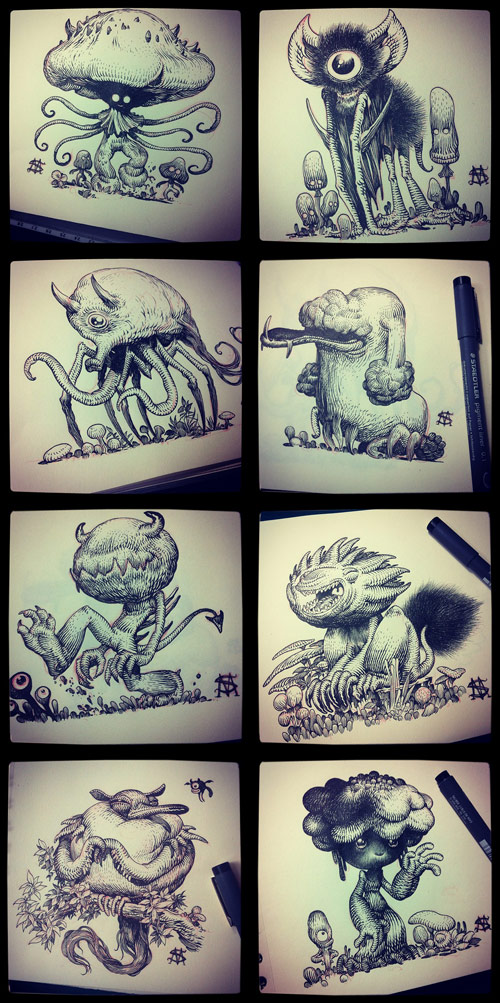 Recently: