I'm working actually for an upcoming show Stranger Factory crossed with Cotton Candy Machine…
I enjoy much to push the techniques that I already know in unknown corners.
Wild Cats will be there with much other creatures !
Je travaille actuellement pour une expo simultanée chez Stranger Factory à Albuquerque et Cotton Candy Machine à New York.
Je m'amuse beaucoup à pousser les techniques que je connais déjà dans des recoins inconnus.
Wild Cats sera présent parmi plein d'autres petites créatures !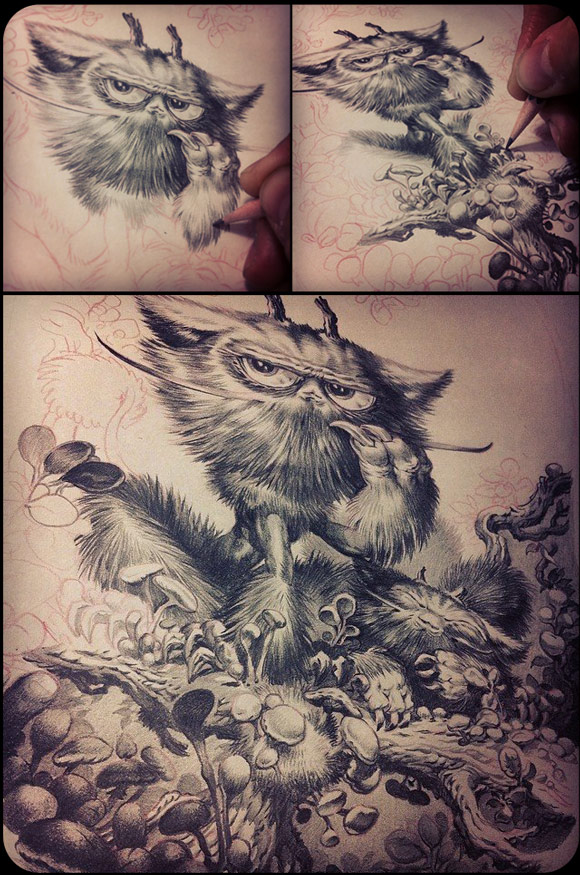 Recently: