It's been a while since I had not posted on my blog! No he's not dead, at least I tried to convince myself, because it's true that I use now more social networks than my blog because exchanges and comments with others comes easily. Do not hesitate to subscribe to them if you want regular news or chat! Here is a little reminder:
My Instagram : Grograou
My Facebook page : Stan Manoukian
My Twitter : Grograou
It's the occasion to post some drawings that I had not shown here. Most did for exhibitions, that of January in Paris, in June to Albuquerque and August one drawing, "In An Octopuss's Garden In The Shade" in Innerstate gallery in Detroit. This one is base on the Beatles's song.
And then here in September that begins really fast, with beautiful exhibitions, projects and prints until the end of 2016. First show,"Bewitching V" at Stranger Factory in Albuquerque, a" group show "full of talented artists who will work as every year around Halloween theme …. And then … oh, wait, I'll leave a bit for my next post!
——————-
Cela faisait un bon moment que je n'avais pas posté sur mon blog ! Non il n'est pas mort, enfin j'essaye de m'en convaincre, car c'est vrai que j'utilise en ce moment plus les réseaux sociaux que mon blog car les échanges et les commentaires avec les autres sont plus nombreux. N'hésitez pas d'ailleurs à vous abonnez à ceux-ci si vous voulez des news régulières ! Voici un petit rappel :
Mon Instagram : Grograou
Ma page facebook : Stan Manoukian
Mon Twitter : Grograou
J'en profite donc aussi pour poster quelques dessins que je n'avais pas montré ici. La plupart fait pour des expos, celle de Janvier à Paris, en Juin à Albuquerque et en Aout un dessin "http://1xrun.com/runs/In_An_Octopusss_Garden_In_The_Shade " dans la galerie Innerstate à Détroit, une expo organisée par Glenn Barr, format pochette de vinyl. Mon choix vient de la célèbre et magnifique chanson du même nom des Beatles.
Et puis voilà Septembre qui commence sur les chapeaux de roues, avec de très beaux projets d'expos et d'édition jusqu'a fin 2016. Pour commencer "Bewitching V" chez Stranger factory à Albuquerque, un "group show" pleins d'artistes talentueux qui travailleront comme chaque année autour du thème d'Halloween…. Et puis… ohh, attendez… je vais en laisser un peu pour mon prochain post !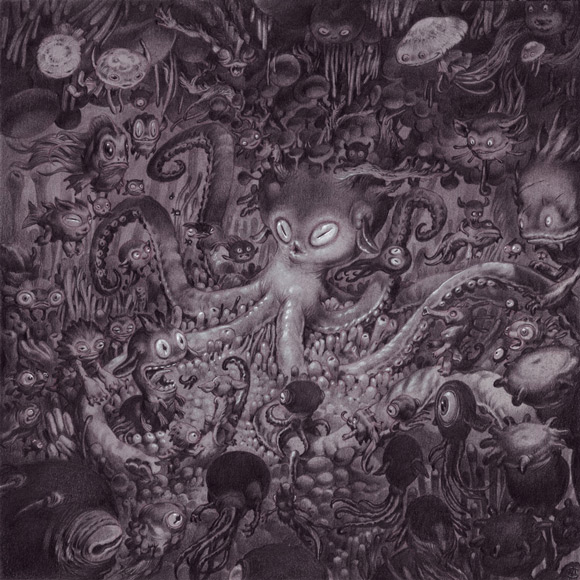 In an Octopuss's garden in the shade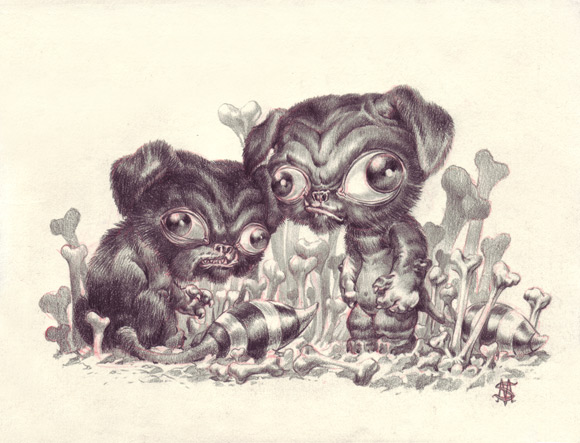 Puggies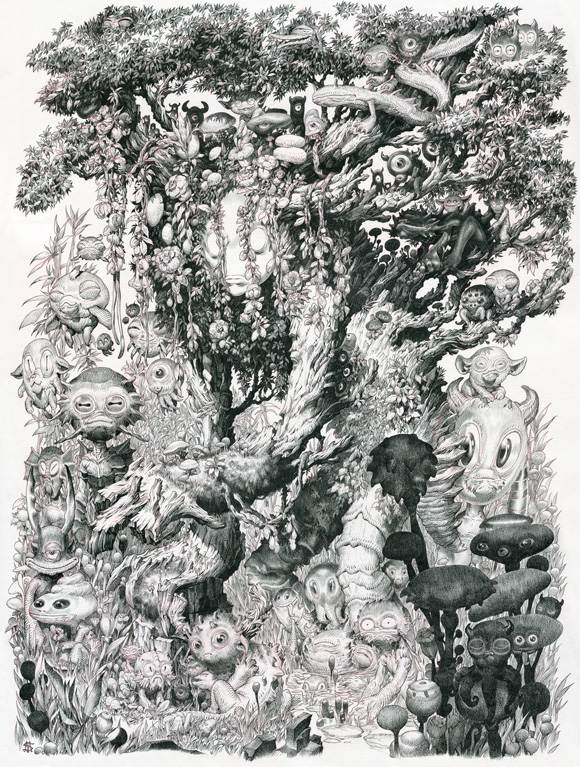 Swamp Spirit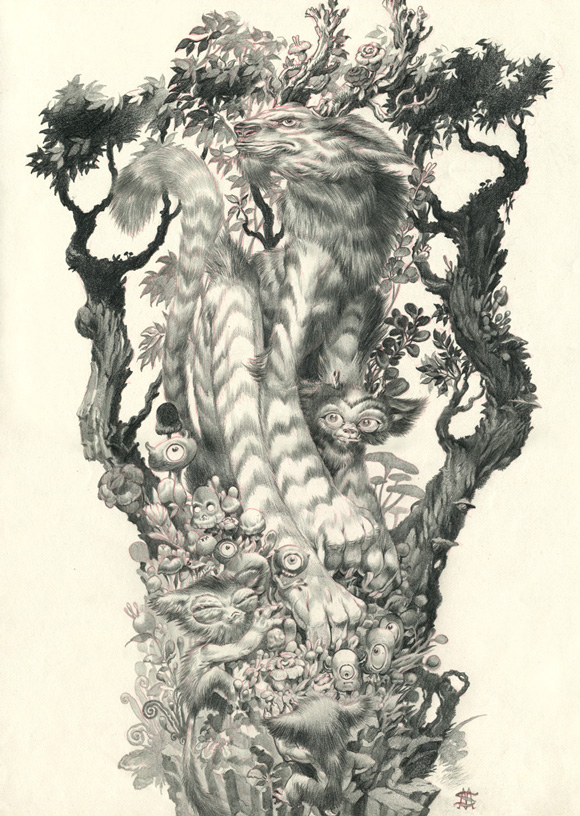 Teegroo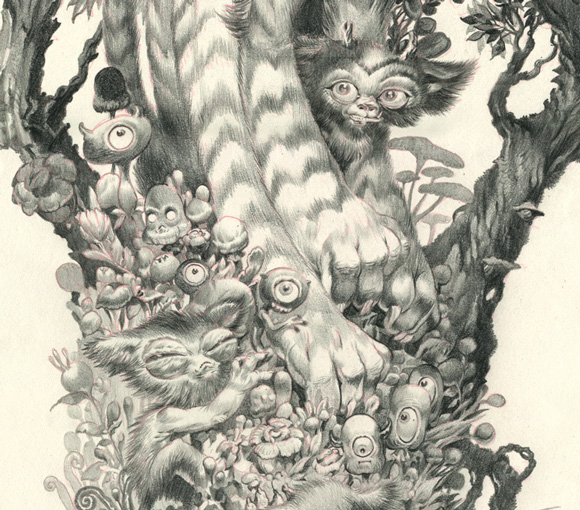 Teegroo (detail)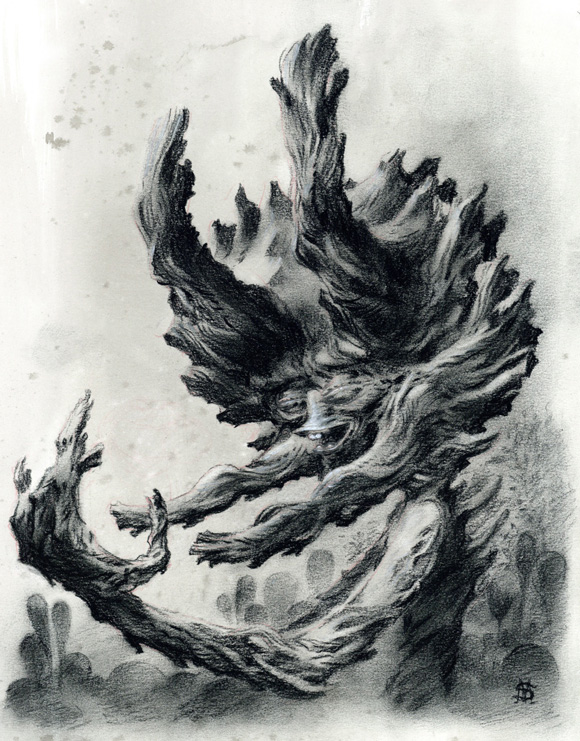 Wood Boy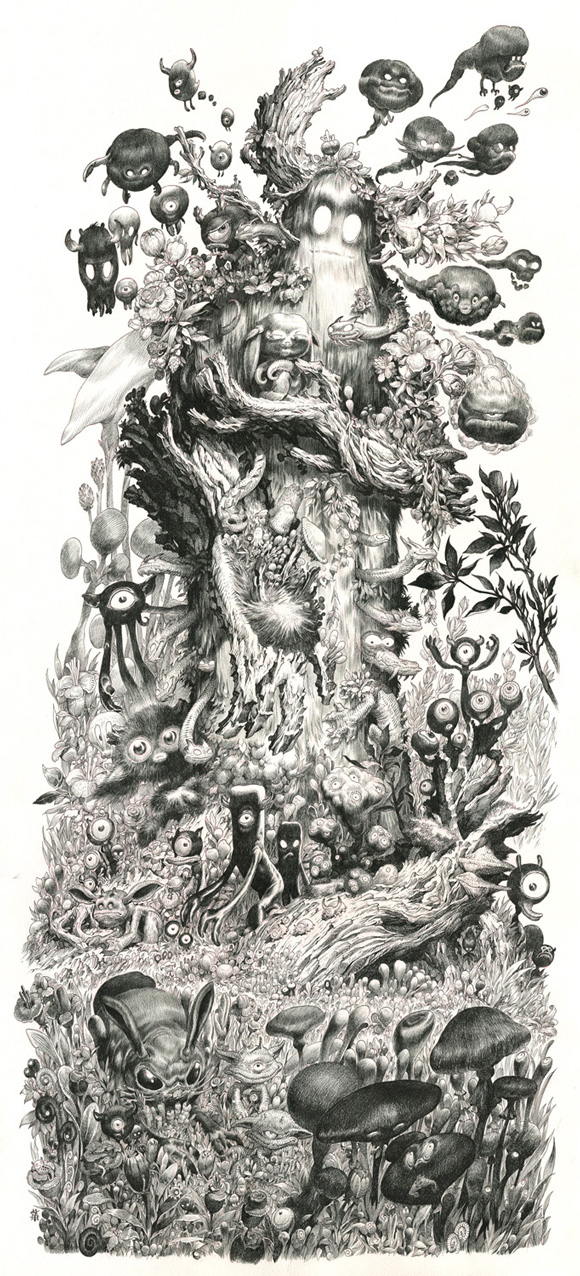 Forest Spirit
Recently: